Treadfit is a rapidly growing fitness brand that provides small group customized workouts from certified trainers. Each class will improve your overall fitness levels using interval training on the treadmill, coupled with full-body strength training. At Treadfit, no class is ever the same!
The Workout: Treadfit's small group classes are the perfect combination of cardio and strength training. Under the guidance of experienced, certified instructors, clients will burn on average between 400-800 calories per class. Treadfit's workout will increase endurance and improve fat burning – resulting in a stronger, faster, and leaner you! Everyone is welcome at Treadfit: walkers, joggers and hardcore runners. Classes are open to all adults and teens, ages 18 and older.
PRICING
MEMBERSHIPS
Essential Starter
8 classes/month
Essential
12 classes/month
Basic Plus
20 classes/month
INSTRUCTORS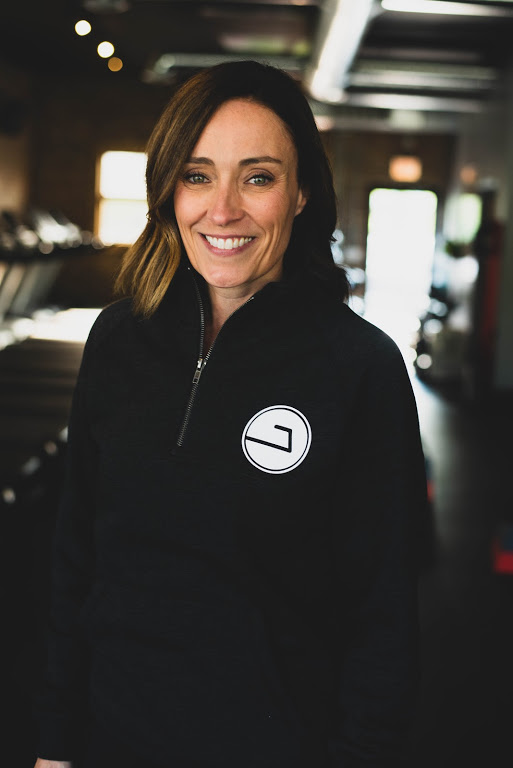 JENNY HARKINS
Jenny, an ACE certified group instructor and nutrition specialist, is the founder of Treadfit. After completing five marathons and several half marathons, she began experimenting with shorter bursts of high intensity running mixed with strength training. She saw dramatic improvements in her fitness level, and decided to leave distance running behind. Jenny brings her love of running and fitness to the unique format of Treadfit's workouts.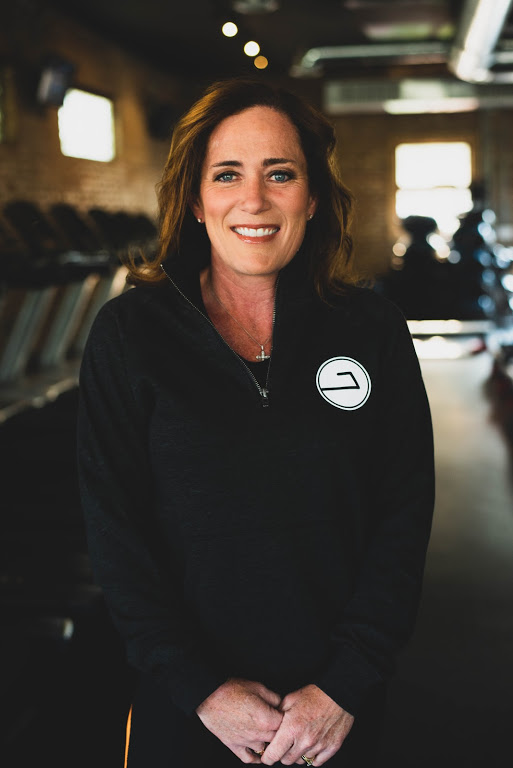 COLETTE FITZGERALD
Colette is a certified ACE personal trainer with over seven years experience as a personal trainer in the Beverly area. Colette specializes in the body's core muscles that are exercised in everyday life. She is a strong believer in helping her clients achieve their maximum fitness goals through a high energy approach to their exercise routine. Colette is an active mother of five and an amazing role model!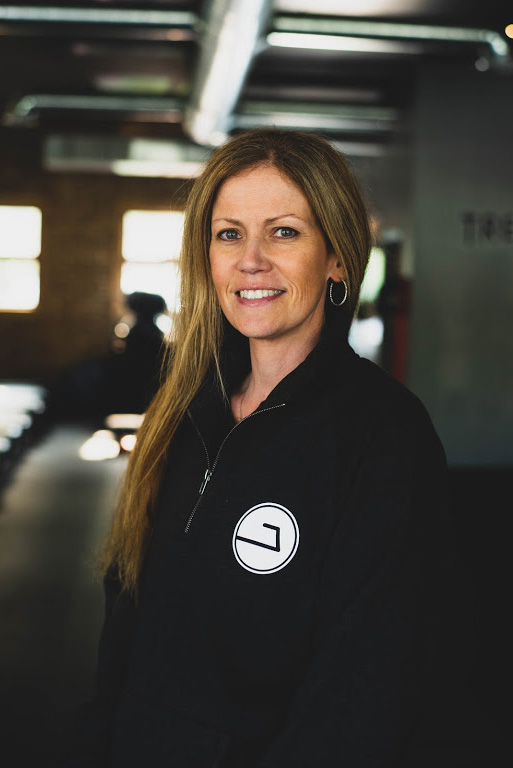 DAWN COURTNEY
Dawn is an experienced certified group instructor and a Treadfit regular. Dawn is a busy mother of two who incorporates fitness into her family's daily lives. She has been active in sports and fitness since her high school days, and brings her dedication to fitness and health to each of her classes.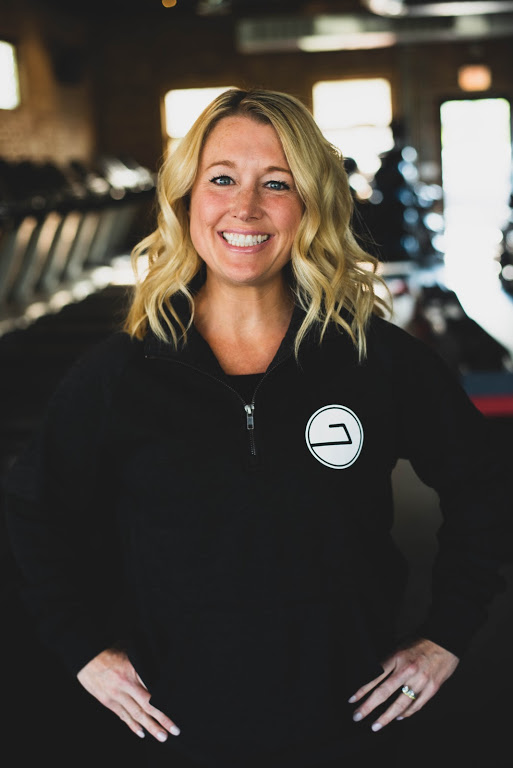 SARAH DALEY
Sarah Daley is a local resident of the Beverly neighborhood. Sarah and her husband, Matt, have three children who keep them busy! Sarah has been with Treadfit since it opened back in 2015, and it has been her second home since! She has been active in sports and cheerleading her entire life and has a strong passion for personal well-being and running. Sarah loves helping people feel good about themselves by reaching their full potential, both mentally and physically. She is a certified group fitness instructor through ACE, and this training helps her to be able to create workouts that maximize outcomes. Helping people feel good about themselves through exercise is her main goal. When Sarah is not at Treadfit or at home with her family, you can find her in the sky working as a Southwest Flight Attendant.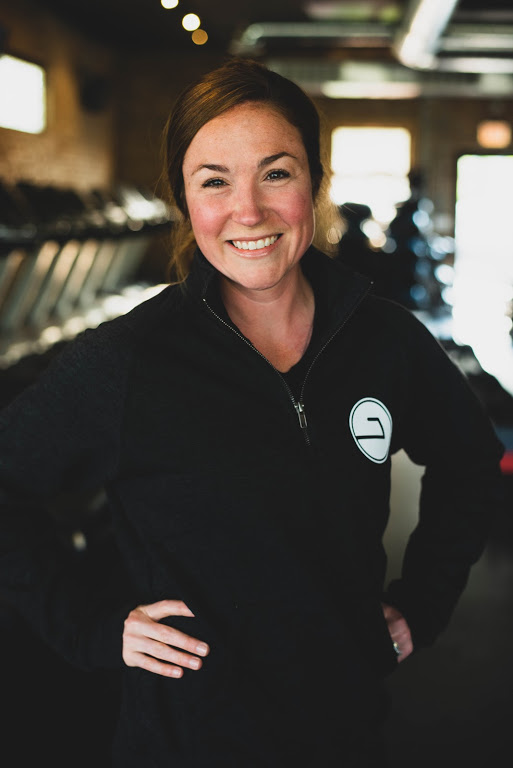 MARY BROWN
INSTRUCTOR TRAINING
Mary is a certified ACE group fitness instructor and a Treadfit regular who completed nearly 200 classes in 2017 and won top female during March Madness. Since running track in high school, she's completed two Chicago marathons as well as many local races. As an exercise enthusiast, Mary found her passion in learning about fitness and helping educate others. She is thrilled to join the Treadfit Team!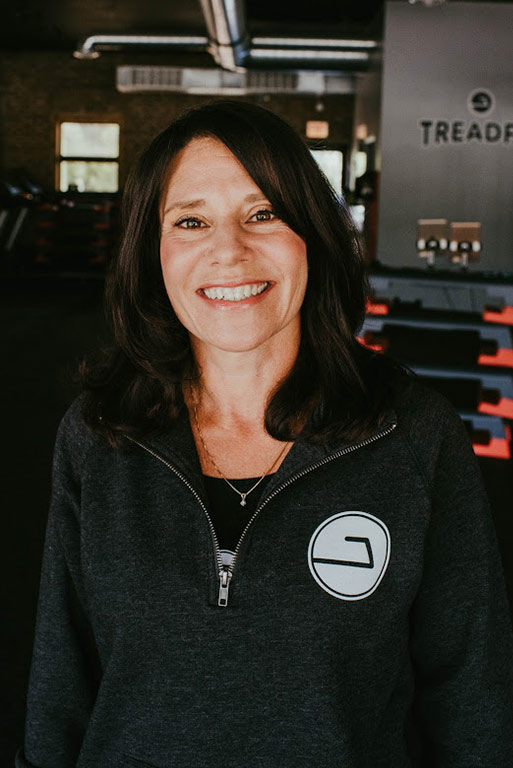 MELISSA URBON
Melissa is an ACE certified group fitness instructor and Treadfit regular who has completed over 730 classes. Melissa has been an avid runner her entire life and has a strong passion for fitness and staying healthy. As a busy mom of three teenagers and 24 year veteran teacher in CPS, Melissa knows how to motivate people and encourage them to accomplish their goals. Melissa brings high energy and a little humor to her classes, laughing burns calories! She is honored and extremely excited to join the Treadfit team!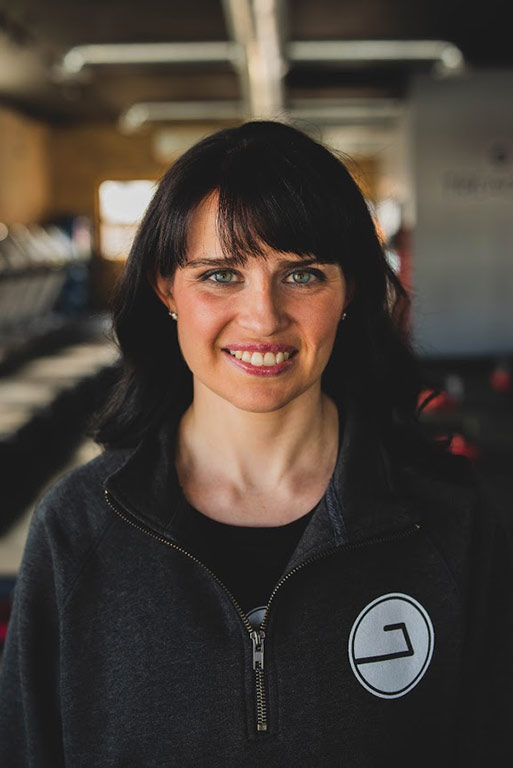 CLARE KENNEDY
Clare is an ACE certified fitness instructor as well as a Doctor of Physical Therapy and Board-Certified Clinical Specialist in Orthopedic Physical Therapy. Her love of movement began at a young age as a competitive Irish dancer and soccer player. She has traveled to Ireland to compete in the World Championship and run her first marathon. Clare spends her free time with her husband, daughter, and two dogs. As a Beverly transplant, Clare has found a sense of community at Treadfit and is excited to challenge her clients each week!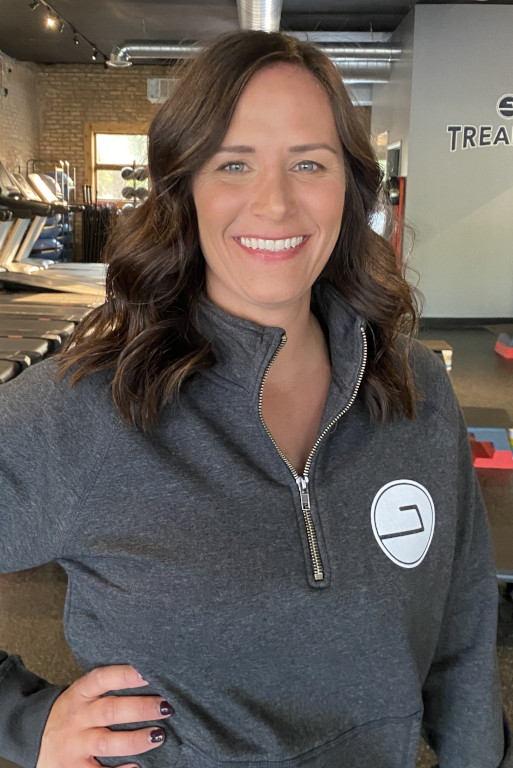 LAUREN DOIG
Lauren is an ACE certified fitness instructor and owner of Treadfit Lemont. She has been a Treadfit regular for seven years having completed over 500 classes. Lauren's passion for health and fitness began in college where she became a dedicated runner. She loves motivating people through teaching at Treadfit, and her energy in every class is what clients love about her. Lauren resides in Beverly with her husband and three children. She is thrilled to be bringing Treadfit to the incredible Lemont community!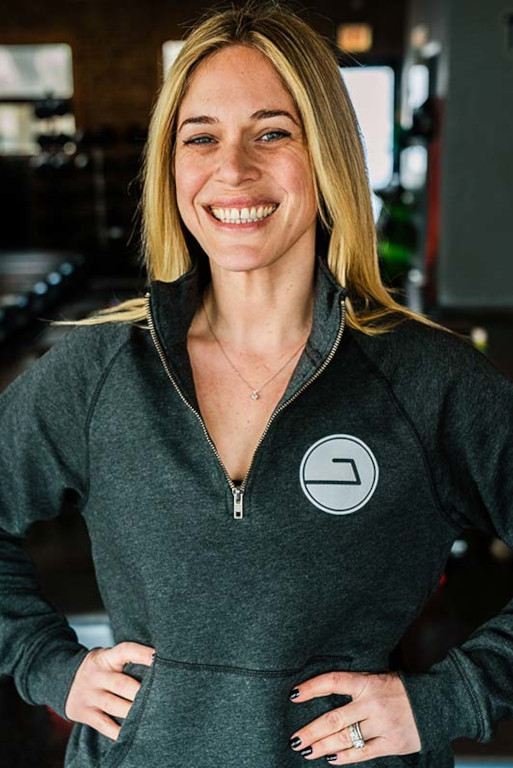 KALEY FARRELL
Kaley's love of fitness came after working in the corporate world for many years. She wanted to share her passion for fitness with others and became an ACE certified trainer. Kaley's focus on fitness also helps her build endurance and stamina to keep up with her five little ones. Her focus is on perfecting form and lifting heavy to achieve amazing results.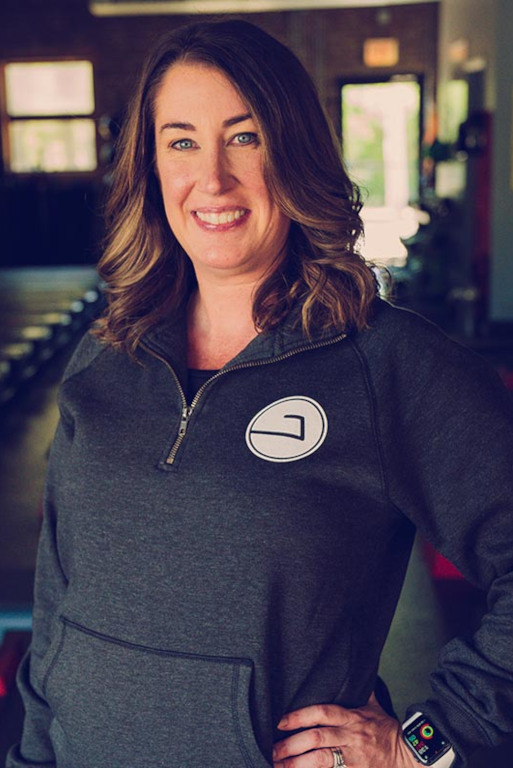 NORA SHEAHAN
Nora is a local resident who was born and raised in Beverly. She has completed 4 marathons, several half marathons and has been a Treadfit regular for years, completing over 300 classes. Her love of running, Treadfit classes and being a part of something that makes a difference in peoples' lives inspired her to get her certification to be an instructor. Nora, who also works as a full-time fundraiser for a not- for-profit school in the south suburbs, still lives in Beverly with her husband, stepdaughter and 2 dogs and is excited to join the Treadfit Family!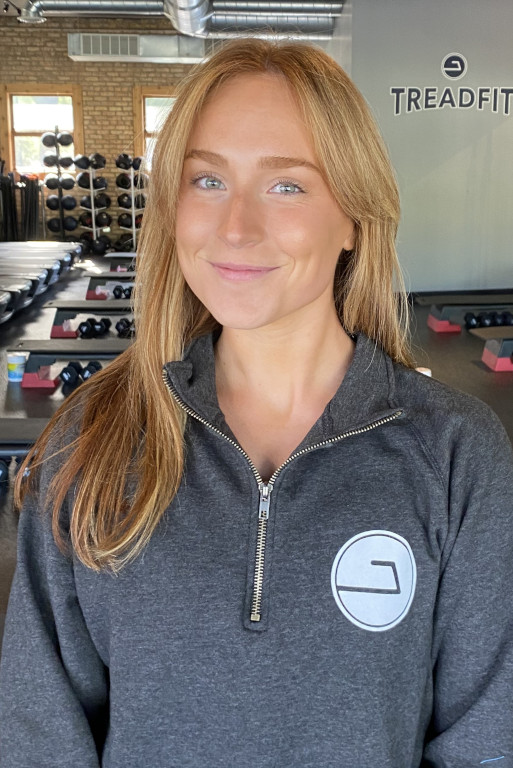 JADE WOLF
Jade is an ACE certified group fitness instructor with a passion for all things Treadfit. Growing up with two competitive bodybuilding parents, health and fitness has always been a priority. She believes exercising is about self-love and taking care of your body, mind, and soul, not just looking your best. Along with teaching at Treadfit Jade works as an American Sign Language Interpreter for Chicago Public Schools. She strives to create an atmosphere where all can succeed regardless of their abilities. Clients love to have her positive energy in the gym!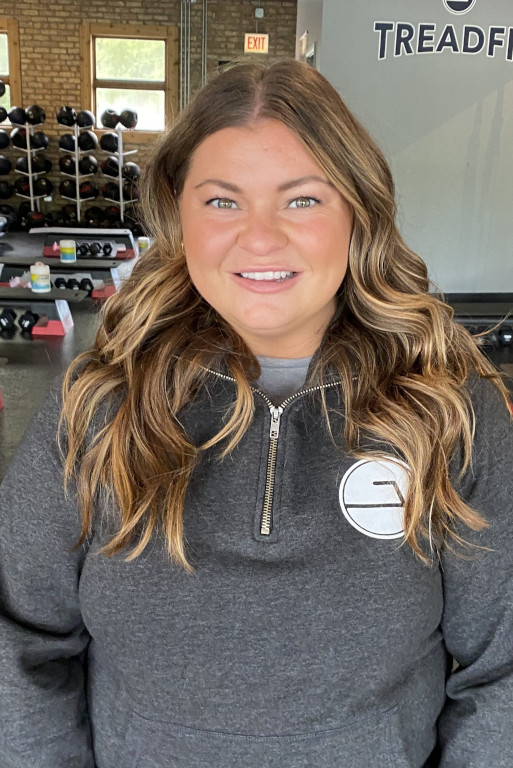 Caitlin Strubin
Caitlin is an ACE certified group fitness instructor and Treadfit regular who has completed over 750 Treadfit classes. She has been on the winning team for March Madness the past two years in a row. Caitlin likes to focus on form and heavy lifts during class. As a Special Education teacher of 10 years, she is creative and excited to help clients reach their fitness goals. Caitlin lives in Beverly with her husband and two dogs.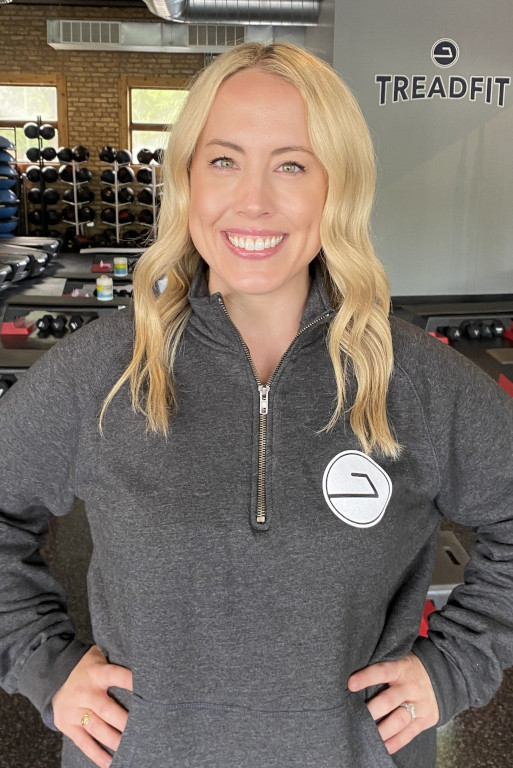 MOLLY CAREY
Molly is a certified ACE group fitness instructor and Treadfit regular with over 250 classes completed! Molly fell in love with the classes when she joined after moving back south in early 2022. Growing up playing sports, Molly values the importance of staying active and moving your body in ways that are challenging yet enjoyable. Her love of Treadfit classes, desire to make a positive impact in peoples' lives, and show that exercise is truly for everyone and every body type inspired her to get certified. When not at Treadfit, Molly works as a Marketing Manager and enjoys spending time with her loved ones including her husband and their adorable dog, Hank. She also loves cooking, reading and absorbing all things true crime. Molly is thrilled to join the Treadfit family!